Join our WhatsApp: https://chat.whatsapp.com/Co8n62KS959GGppA7n7F5w
"Join the OrderLao community on WhatsApp for the latest updates and urgent freelancer communications!
At OrderLao, we're always looking for new ways to connect and engage with our community of freelancers and clients. That's why we're excited to announce our new WhatsApp group! This is a great place to stay up to date on all the latest news, updates, and opportunities from OrderLao.com, as well as a fast and convenient way to connect with potential freelancers when you need them the most.
Whether you're a freelancer looking for new clients, or a client looking for top talent, the OrderLao WhatsApp group is the perfect place to connect and grow. Here, you'll find a supportive community of like-minded individuals who are all working towards a common goal – finding success on the OrderLao.com platform.
So what are you waiting for? Join the OrderLao WhatsApp group today and start connecting with your fellow freelancers and clients! Simply click on the link below to join:
https://chat.whatsapp.com/Co8n62KS959GGppA7n7F5w
We can't wait to see you there!
Best regards,
The OrderLao Team"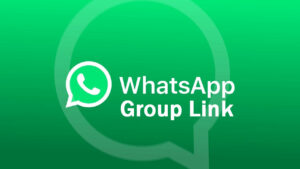 Orderlao.com
Become or Hire Freelancers.