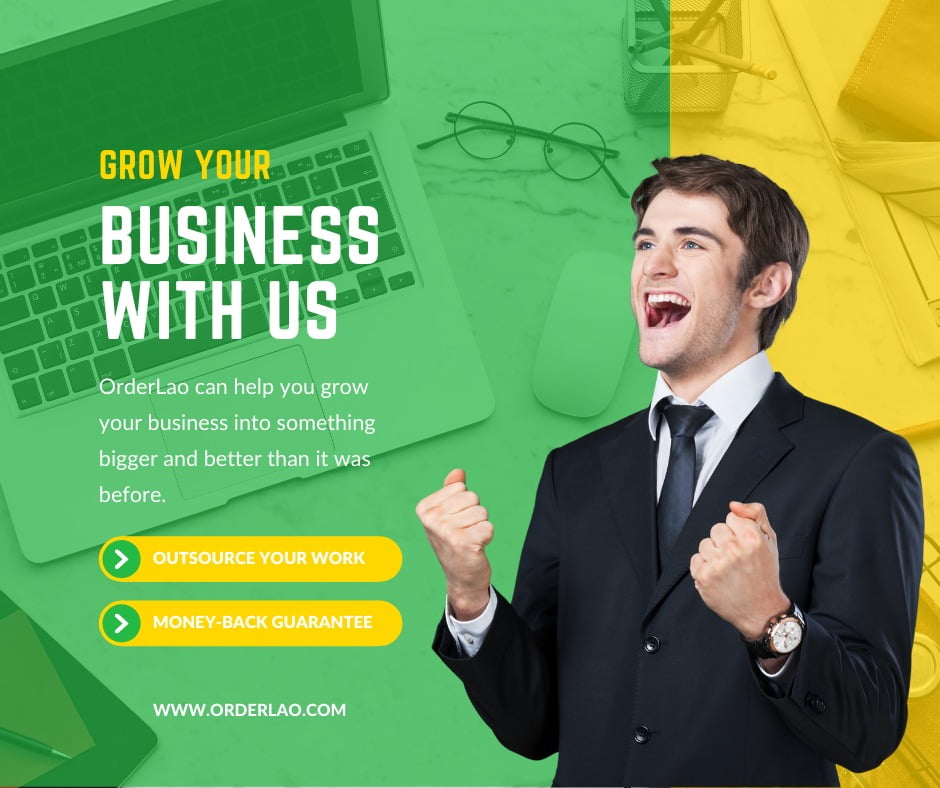 Orderlao.com is the solution to all problems.
Now it is time to deliver in Pakistan. Orderlao.com is the solution to all these problems. Orderlao.com is removing the fear of scams and facilitating youth in the field of freelancing. Orderlao.com is a mediator between buyer and seller. Orderlao.com is a safe and secure marketplace for both buyers and sellers.
Business model and procedures are up to international Standard. Orderlao.com charges less compared to the international marketplace. Orderlao.com is integrated with a secured local payment gateway. Where buyers can pay through their JazzCash account or from any type of VISA/Master card from all over the world.
Advantages for Seller: The seller is a freelancer. Orderlao.com understands how much distressing it is to see yourself being milked by buyers but you cannot do anything. Especially, on Fiverr.com due to high competition buyers get services for a little amount of money which is not worth it for sellers. But you would not see this mess on Orderlao.com because of their accurate management.
Orderlao.com will not hold your money for too long. Payout in local currency. Ordrelao.com charges less compared to the international freelance marketplace. If freelance will bring their international client here old.orderlao.com will offer them more discount.
Advantages for Buyer: A buyer, an individual, or Business of all sizes who want to outsource his Digital/Virtual work online. In This Pandemic, businesses can outsource their work on Orderlao.com. Orderlao.com is a mediator between Buyer and Seller and provides a safe and secure platform for both.
How Orderlao.com is beneficial for Pakistani businesses.
Now Pakistani Businesses of all sizes can outsource their work online on Orderlao.com in Pakistan.
It's a lifestyle that more and more career professionals are choosing. Freelancing, that is. And of course, there are many reasons for this – people have come to see a lack of security and unattractive "cultures" in traditional organizations; they want freedom and flexibility, and they want to be in control of their own work lives. Using Freelancer is a Smart Move for Small Businesses.
In short, if you have needs for expertise but lack the resources or the need for a full-time employee, then employing freelancers just makes sense.
Here are the benefits of hiring freelancers from Orderlao.com
Budget-Friendly: This is a no-brainer. A contracted freelancer does not require recruitment, interviewing, onboarding, training, development, or benefits. In short, there's no overhead. And it allows you to get the best by offering better rates than your competition.
Flexibility on Both Sides: When the need arises, you employ a freelancer. You provide the tasks and the deadline. The freelancer works on his own time to meet that deadline. In essence, both of you have flexibility – you in terms of when you need the work and the freelancer in terms of when and how he completes it.
Rapid Turnaround: This is perhaps the second-best benefit. Freelancers are motivated to please – this is how they gain a great reputation and repeat business. This is not always the case with an in-house employee who may be subject to distractions.
You May Get Greater Innovation: Freelancers are not "confined" by company policy and the attitude that "this is how it's always been done." They are not ingrained into your company culture/environment, and can, therefore, think "outside the box," coming up with solutions that you may not have considered. This is an additional perk that you hadn't planned on.
A Global Span: You are not limited to your own locale. If a freelancer with amazing expertise is available anywhere in the world, you can access that individual easily. And, especially in developing countries, there is specific technical expertise that can be had for less than you would pay at home.
It's Growing: A numbers of studies and labor statistics show that freelancing is a growing market sector. Given the ability to find them, to communicate with them, from Orderlao.com, and to keep open lines of discussion via digital means throughout the entire task-completion process, (Orderlao.com) has made the use of freelancers efficient, valuable, and just smart.
Freelancing is truly the future of work. Small businesses that take advantage of this new work environment will realize all of the benefits listed above.
User Guides
How to buy services from old.orderlao.com:?
How to post job/services on old.orderlao.com: